Outside Senior Center Activities
 Maples Repertory Theater Shows
"Back together again! This favorite girl group from the Jersey Shore reunites to raise money for the good folk s at Sandy Shores Mobile Home Beach Resort. Reliving their heyday from the summer of '64, these four inseparable friends offer a nonstop celebration of song from their early days through the next two decades. Featuring the hits "Yellow Polka Dot Bikini," "These Boots Are Made For Walkin'," "Ain't No Mountain High Enough," "I Will Survive," and "It's Raining Men," The Bikinis is a musical beach party!"
"Ten people are stranded in an isolated English country house during a raging thunderstorm. Suddenly, one by one they're picked off by cleverly fiendish devices. As the bodies pile up in the library, the survivors frantically race to uncover the identity and motivation of the cunning culprit. Something's Afoot is a zany, entertaining musical comedy that takes a satirical poke at Agatha Christie mysteries and musical styles of the English music hall of the '30s."
"It's Christmas in the third-smallest town in Texas. Radio news personalities Thurston Wheelis (played by MRT favorite Michael McIntire) and Arles Struvie (played by MRT favorite Sean Riley) report on various Yuletide activities, including the hot competition in the annual lawn-display contest. With the "Christmas Phantom" on the loose and the local Christmas production in peril, there is lots of mayhem to report. In this hilarious sequel to Greater Tuna, two actors play all of the crazy citizens of Tuna, Texas."
If interested in any of the shows above, please contact the office to speak with Darlene Richardson.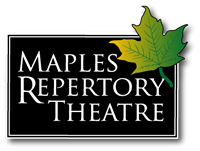 Senior Network Information
There will be a Care Consultation Day on September 28 at the Library. One was must register to attend.
The Columbia Senior Activity Center has no connection with, nor we do endorse or sponsor, any company or event mentioned on this page. Any alleged connection is purely coincidental.