Outside Senior Center Activities
 Maples Repertory Theater Shows
"It's Christmas in the third-smallest town in Texas. Radio news personalities Thurston Wheelis (played by MRT favorite Michael McIntire) and Arles Struvie (played by MRT favorite Sean Riley) report on various Yuletide activities, including the hot competition in the annual lawn-display contest. With the "Christmas Phantom" on the loose and the local Christmas production in peril, there is lots of mayhem to report. In this hilarious sequel to Greater Tuna, two actors play all of the crazy citizens of Tuna, Texas."
If interested in any of the shows above, please contact the office to speak with Darlene Richardson.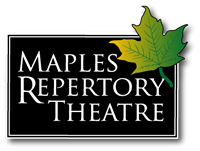 Senior Network Information
Please check back at a later time.
The Columbia Senior Activity Center has no connection with, nor we do endorse or sponsor, any company or event mentioned on this page. Any alleged connection is purely coincidental.