In the month of June, there will be 2 seminars! The first one will be held on June 12 titled "Nutrition and Healthy Living".
While the second will be on June 26, 2023 with the CoMo Dulicmer Club. Come and enjoy wonderful dulcimer music.

Saturday Entertainment Night
On June 17, 2023 there will be a music for dancing and cards/games to play from 6:00pm-9:00pm at the Center. 
Please come to the "Copy room" at the Center to have your blood pressure screened from 9:30am-11:30am on the days mentioned.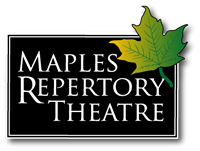 Maples Repertory Theater Show
On Tuesday, June 20, 2023 there will be a bus excursion to go see a play titled Big River: The Adventures of Huckleberry Finn in Macon, MO. If interested, please fill out the information form and return it to the front office.
There are many activities each day, please check out below for the current list:
Also Panera bread is available for pickup on Tuesday, Wednesday, and Friday's.
To check out pictures from past events, please visit ether of the social media sites below.